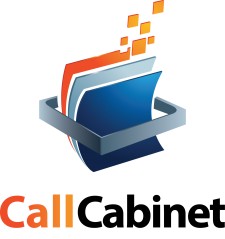 The acquisition further establishes CallCabinet as the leader in advanced cloud-based call recording and analytics. SIP Print's carrier and business customers will now be able to deploy CallCabinet's advanced multi-tenant, cloud-based call recording solutions quickly and broadly across their global organizations.
BOCA RATON, Fla., August 13, 2019 (Newswire.com) - ​​CallCabinet, the leading global provider of affordable cloud-native call recording solutions, today announced that it has acquired the assets and customers of SIP Print, a pioneer in the SIP and VoIP call recording industry. This unification of market leaders ushers in a host of upgrades and features for the SIP Print worldwide customer base.
"Outfitting our customers with the best-of-breed call recording tech has been our goal since the beginning,'' noted Nancy Griffith, SIP Print Vice President of Sales. "The remarkable features the Atmos platform includes will have an immediate global impact on our users." 
"Not only does CallCabinet's AI technology capably identify potential hazards and compliance issues with customers, but it also shines the light on potential trends and new business opportunities," stated Ryan Kahan, CallCabinet CEO.
SIP Print (now "SIP Print by CallCabinet") customers will benefit from a seamless transition to all of Atmos' award-winning features, including:
Cloud-based call recording
Regulatory call compliance including PCI, HIPPA, MiFID II, and more
AI-driven analytics including keyword/keyphrase recognition
Quality assurance and agent screen capture solutions 
In addition, SIP Print's larger carrier and ITSP customers will deeply benefit from the Atmos network's advanced multi-tenant capabilities.
"The acquisition of SIP Print expands our market penetration in North America with carriers and value-added resellers, further establishing our dominant presence in the cloud-based call recording and analytics market. We are excited to bring SIP Print's partner base a host of new features that will give them a definitive edge in their markets," stated Ron Romanchik, Chief Revenue Officer.
Call Cabinet Corporation is the leading global provider of affordable, cloud-native call recording solutions. The Atmos platform is offered as a subscription service which provides users the flexibility to pay-as-they-grow, with the ability to add advanced features as needed with the simple click of a button.
To learn more about CallCabinet Atmos and how it works for carriers, resellers, and end-users alike, schedule a free demo today at https://www.callcabinet.com/atmos-call-recording/.
About CallCabinet 
CallCabinet enhances carriers and global enterprises by providing Cloud-based Call Recording, Quality Assurance, Compliance, and Analytics through AI. CallCabinet's solutions capture customer interactions whenever, wherever, and however they occur. The Atmos network is natively developed for the Cloud to be a secure and compliant multi-platform, multi-tenant, carrier-grade solution that is telephone system/platform agnostic. CallCabinet's affordable, one-of-a-kind call recording solutions are available through distributors, resellers and on a white label basis worldwide without the need for additional hardware, maintenance, and long-term contracts. Discover the power, flexibility, and scalability of Atmos at www.callcabinet.com.
Source: Call Cabinet Corporation
Share: