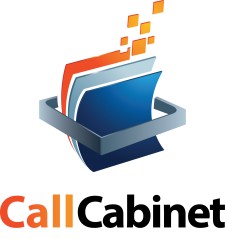 Boca Raton, Fla., May 17, 2017 (Newswire.com) - CallCabinet, a call recording, quality assurance, compliance and analytics company, announces that its Atmos Cloud based Software as a Service Call Recording platform has completed interoperability testing with BroadSoft. CallCabinet Atmos has successfully completed interoperability testing on CallCabinet's Atmos and BroadSoft BroadWorks Release 22.0.
The completion of interoperability testing by BroadSoft enables businesses and telecom service providers (telcos) to integrate CallCabinet's Atmos Cloud Call Recording into their existing BroadSoft deployments and offer a subscription-based Software as a Service (SaaS), compliant and secure call recording and workforce optimization solution to their customers. 
"The integration of Atmos with BroadSoft opens a whole new chapter in Call Recording; no longer does the customer have to invest in expensive systems that are hard configured with user and channel numbers," states Ryan Kahan, CEO of CallCabinet. "Through Atmos, telcos can offer a "pay as you go" package on their BroadWorks systems, making it easier for companies to start small and expand their call recording as needed." Kahan goes on to say, "Atmos is a disruptive technology that makes it affordable to record and analyze calls in any configuration. In addition, Atmos makes it easy for Contact Centers to manage their call recording needs as agent counts grow and shrink according to seasonal business."
The CallCabinet and BroadSoft relationship expands the Atmos offering to over 500 BroadSoft telcos worldwide. When combined with CallCabinet's Atmos PLUS Quality Assurance add-on, announced earlier this year, Atmos can provide a full suite of Call Recording, Quality Assurance, Screen Capture and Compliance management to the BroadSoft community. CallCabinet's array of global servers ensures that customers can meet their local legal and data sovereignty requirements in the vast majority of territories, and join the growing number of global CallCabinet customers and partners.
To kick off the BroadSoft program, CallCabinet is offering a limited time incentive program to BroadSoft customers, resellers and telcos. To find out more about the program or information about Atmos for BroadSoft, please visit https://www.callcabinet.com/broadsoft-call-recording/ ​
About CallCabinet
Winner of "Best in Show" awards at ITEXPO shows in Miami, Anaheim, and Fort Lauderdale, and winner of the 2016 and 2017 Internet Telephony Product of the Year and other awards, CallCabinet is a leading developer of innovative, flexible and cutting-edge cloud and premise-based call recording solutions. Atmos, its cloud-based Software as a Service, offers a fully compliant, industrial-strength, and easy-to-implement call recording solution within reach of distributed and smaller enterprises for the first time. For more information, visit www.callcabinet.com.
About BroadSoft:
BroadSoft is the technology innovator in cloud unified communications, team collaboration, and contact center solutions for businesses and service providers across 80 countries. We are the market share leader for cloud unified communications with an open, mobile and secure platform trusted by 25 of the world's top 30 service providers by revenue. Our BroadSoft Business application suite empowers users and teams to share ideas and work simply to achieve breakthrough performance. For additional information, visit www.BroadSoft.com.
Source: CallCabinet
Share: