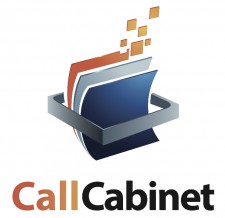 Thirty-Year Industry Expert Discusses the Impact and Landscape for Telecom Applications as a Service
BOCA RATON, Fla., June 10, 2019 (Newswire.com) - ​CallCabinet, a leader in cloud-based Call Recording, Quality Assurance, AI and Analytics solutions, announced today that its Chief Revenue Officer, Ron Romanchik, will speak at Cisco Live San Diego, running June 10th through June 13th in San Diego, CA. Mr. Romanchik will be presenting in the Solutions Theater on June 11th at 1 pm. Drawing on over 30 years experience in the Telecom and Interaction Recording Industry, Mr. Romanchik will discuss "Applications as a Service: The Truth, Contenders vs Pretenders."
"The mass migration of applications to the Cloud means Cisco users will now use technologies that were previously cost prohibitive, on-premise solutions," stated Romanchik. "Not all providers are the same, so shifting from expensive contracts to applications as a service disrupts the one-size-fits-all pricing model, replacing it with a curated, lower-cost OpEx. There are technology differences in application providers who have migrated to the Cloud from on-premise solutions and true Cloud providers. I am eager to address the potential pitfalls of mission-critical applications moving from on-premise to the Cloud, and how the Cloud itself is used to prevent and solve these issues." The seminar will touch on leveraging Cloud architecture, and managing throughput and redundancy with true Cloud offerings, such as CallCabinet's award-winning Atmos Call Recording as a Service.
CallCabinet's suite of products is designed to bring compliant managed recording and quality management to every business, no matter the size. CallCabinet's ATMOS Cloud interaction compliance recording has been deployed worldwide, across many countries, growing at an exponential rate. CallCabinet has recorded over half a billion calls throughout the world, making it one of the largest single platforms available for interaction recording.
For additional information on CallCabinet's solutions and the new Atmos Voice Analytics, which brings Atmos Call Recording as a Service to a new level in customer experience management, visit CallCabinet at Booth 3414.
About CallCabinet
CallCabinet provides essential insights from communications channels. We enhance carriers and global enterprises by providing cloud-based Call Recording, Quality Assurance, AI and Analytics solutions that capture customer interactions whenever, wherever and however they occur. Our Atmos Solution is natively developed for the cloud to be a secure and compliant multi-platform, multi-tenant carrier-grade solution that is telephone system/platform agnostic. Find out more by visiting www.callcabinet.com or call 800-653-1389.
About Cisco Live
Cisco Live is Cisco's annual user conference where partners and customers learn new technologies, discuss business trends, share ideas and network.  Find out more by visiting Cisco Live at www.ciscolive.com.
Source: CallCabinet Corporation
Share: