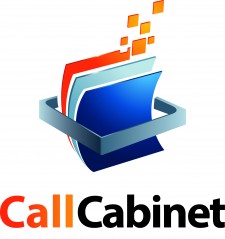 BOCA RATON, Fla., January 29, 2018 (Newswire.com) - CallCabinet Corporation is pleased to announce that it has added enhanced support to integrate Avaya for Atmos, its cloud-based, multi-tenant, compliant call recording and agent evaluation solution.
With thousands of businesses relying on the flexibility and versatility of Avaya and Avaya Contact Centers, the latest update to CallCabinet's multiple award-winning Atmos call recording solution ensures that Avaya users can easily, and cost-effectively, meet the required global standards for call recording compliance, security, and management.
According to CallCabinet CEO Ryan Kahan, the enhancement to CallCabinet's Avaya premise-based offering, and the inclusion of support for the Atmos cloud-based product adds Avaya to an exponentially growing list of users enjoying the feature-rich benefits, flexibility, and cost savings of the Atmos solution.
"By significantly reducing the overhead and costs associated with on-premise call recording for Avaya users, we are able to make our partners far more competitive, while offering the vendor's user base a unique and disruptive call recording solution from SME to Enterprise businesses, confirmed by the volume of recent inquiries," Kahan said.
"To date, CallCabinet's solutions have always been able to integrate with Avaya systems and we offer support for all types of Avaya recording, including Analogue, Digital, VoIP, DMCC, TSAPI, and port mirroring.  This multiple approach to Avaya integration offers the best possible solution to record calls within Avaya throughout the system from cradle to grave.  The DMCC and TSAPI integration allows Atmos to track Avaya Contact Center Users by login, thus offering a "free seating" concept where calls for Avaya users are recorded and stored by Agent ID rather by extension or physical telephone location.  This capability offers the benefit of flexible seating, recording and quality management for the Avaya Contact Center."  
Atmos for Avaya offers call recording as a service along with Reporting, Compliance, PCI, Agent Evaluation, Analytics, Screen Capture and many more features.
"With this upgrade, we have effectively removed the compliance, storage, access and management challenges of native call recording for users of Avaya. Thus enabling businesses to add a necessary and powerful feature to their telephony system for a low monthly fee all of which is then hosted compliantly in the cloud," Kahan concludes.
About CallCabinet
CallCabinet Corporation develops and markets some of the most innovative recording solutions in the world. Based in Boca Raton, Florida, CallCabinet's suite of products is designed to bring compliant managed recording to every business, no matter the size. We have solutions for one-person businesses that are fully scalable to meet the needs of large enterprises with thousands of agents located across the globe. From Atmos, the award-winning cloud recording solution to Carbon's feature-rich on-premise solution, CallCabinet provides a recording of everything from TDM telephone calls to the latest in telephony solutions. This flexibility and scalability combined with agile solution development and customization makes CallCabinet the preeminent provider in this space.
Source: CallCabinet
Share: