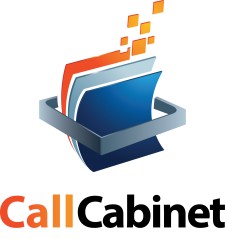 Boca Raton, Florida, June 13, 2017 (Newswire.com) - Cloud call recording solutions provider CallCabinet, a Microsoft independent software vendor partner, announces its Atmos solution for Skype for Business powered by Microsoft Azure. The Atmos Skype for Business Client is a Windows desktop-based client which records and monitors Skype for business communication and traffic. CallCabinet provides call recording solutions that integrate into Skype for Business and Microsoft Office 365.
Ryan Kahan, CEO of CallCabinet, says the announcement means Skype for Business customers using Atmos can be assured of a compliant call recording solution that integrates into their environment and enables them to benefit from the Azure cloud platform. This allows customers affordable SaaS while still maintaining enterprise call recording services from a storage and retrieval point of view. Atmos is built on Azure, integrating Azure Storage and benefiting from Azure's enterprise-grade security, web services, and database services. Azure has been instrumental in allowing CallCabinet to bring Atmos, the company's disruptive call recording technology, to the market for a fraction of the cost of traditional on-premises systems. With Azure, CallCabinet has been able to quickly, securely and cost-effectively deploy a global array of services which allow it to deal with the international data sovereignty requirements and security of its clients.
CallCabinet customers can now use CallCabinet hosted on Azure to ensure recorded calls are compliant, as well as individually secured and encrypted at the source. "Compliant call recording is not just about keeping track of staff performance; it goes far beyond that. It can assist you in resolution dispute and prevent reputational and brand damage, and as such, is vital to your business's safety," said Kahan.
Globally, especially with changes in local legislation, businesses are starting to realize the significance of compliant and secure call recordings, as well as the importance of practices such as agent evaluation.
Kahan added, "We've seen massive success with our Atmos for Skype for Business product thus far, proving local companies are beginning to understand not only how important call recording is, but also that ensuring call recording complies with stated country-specific regulations is equally as important."
James Skay, senior product marketing manager, Skype for Business Developer Platform, Microsoft Corp. said, "We are pleased to see CallCabinet's commitment to Microsoft. With the new capability provided by Atmos, CallCabinet is bringing innovative solutions to our customers using Skype for Business and Microsoft Office 365."
For more information please visit https://www.callcabinet.com/skype-for-business-call-recording. 
About CallCabinet 
CallCabinet Corporation develops and markets some of the most innovative call recording solutions in the world. Based in Boca Raton, Florida and with offices in South Africa which service the EMEA region as well as Australasia and Asia, the company's suite of products is designed to bring compliant managed recording to every business, no matter the size. CallCabinet has solutions designed for one-person businesses right through to fully scalable offerings that meet the needs of large enterprises with thousands of agents located across the globe. From Atmos, its award-winning cloud recording solution to Carbon's feature-rich on-premise solution, CallCabinet will record everything — from TDM telephone calls to Skype for Business interactions to Mobile. It is this very flexibility and scalability, combined with agile solution development and customization that makes CallCabinet the preeminent provider in this space.
Media Contact: 
Ryan Kahan 
Email: pr@callcabinet.com
Source: CallCabinet
Share: