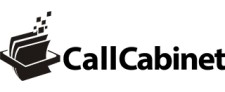 Atmos Unveils Unparalleled Voice Analytics, Sentiment Identification, and Trend Detection
BOCA RATON, Fla., July 11, 2019 (Newswire.com) - ​CallCabinet, a leader in Cloud-based call recording, quality assurance, and AI analytics unveiled today a host of powerful QA and analytical tools for Atmos, its award-winning call recording platform. Using advanced conversation interaction and emotive voice stream algorithms, Atmos users will surgically extract word content, sentiment, keywords and phrases, and emerging trends from their recorded calls.
"Call monitoring of the past involved hours of spot-checking recorded voice data, hoping to discover actionable incidents," stated Call Cabinet CEO, Ryan Kahan. "We not only set out to give companies the tools to pinpoint QA issues from their call data, but to modernize the entire use of the recorded call. Using our ai-driven voice analytics, organizations not only monitor calls for every type of compliance and dispute resolution, they now convert hours of unsorted call data into focused training for agents, preemptive action against emerging trends, and proactive measures for new business opportunities."
As the entire telephony industry is reshaped daily by Cloud and SaaS-based solutions, Atmos' QA and analytics are an immediate benefit not only to end users, but also to carriers and resellers who can offer their customers value-add services without the deal-breaking up-sell of additional hardware, maintenance, and inflexible long-term contracts. Ron Romanchik, Chief Revenue Officer of Call Cabinet said, "The value-add of Cloud-based call recording and analytics is a tremendous opportunity for carriers and resellers. CallCabinet has re-imagined the entire application of call recordings, introducing new uses that cannot be under-emphasized. Call transcription no longer just means mere word detection, but emotional analysis, speaker recognition, and trend detection through keyword and phrase recognition." He added, "Selling these features as a month-to-month service opens the door to a whole new strata of customers that might balk at the burdensome requirements of traditional call recording and voice analytics solutions."
Ryan Kahan, laid out the impact of Atmos' Cloud-based, multi-tenant design when he said "Traditional QA really breaks down when a company is spread across multiple locations. Different standards clash with different reporting styles based on region, making QA, at best, a guessing game. But Atmos offers an analytical view of all your licensed locales, making it available to get a deep, encompassing look at how your entire organization is handling its customers from a single, powerful vantage point."
Not only is Atmos offered as a pay-as-you-grow service, it allows users to pick and choose which additional features they need by employing a simple add-on license that unlocks the required capability only when and where needed.
To learn more about CallCabinet Atmos and how its QA and AI analytics empower carriers, resellers and end users alike, schedule a free demo today at CallCabinet.com.
About CallCabinet
CallCabinet provides essential insights from communications channels. We enhance carriers and global enterprises by providing Cloud-based Call Recording, Quality Assurance, AI and Analytics solutions that capture customer interactions whenever, wherever, and however they occur. Our Atmos Solution is natively developed for the Cloud to be a secure and compliant multi-platform, multi-tenant, carrier-grade solution that is telephone system/platform agnostic.
Source: Call Cabinet Corporation
Share: