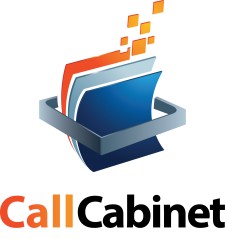 Boca Raton, FL, October 23, 2017 (Newswire.com) - CallCabinet Corporation, a compliant cloud call recording solutions provider, is pleased to announced that TMC, a global, integrated media company, has awarded its Atmos cloud call recording and agent evaluation solution, its 2017 Communications Solutions Products of the Year Award.
"In the past two years we have seen phenomenal traction amongst customers who need to record calls, as well as ensure their employees are meeting  compliance, standards, agent training and quality assurance" states Ryan Kahan, CEO at CallCabinet Corporation. "The Atmos solution is an incredibly powerful set of tools that helps small businesses to enterprise customers, as well as  ITSPs and Telcos, quickly and effectively deploy and scale compliant call recording solutions.
"As a result of our ongoing investment into research and development, Atmos record calls across the spectrum, and seamlessly integrates with the majority of traditional TDM and analog telephone solutions, as well as a host of digital offerings, such as Skype for Business, BroadSoft and Asterisk. Receiving this award is yet another affirmation that not only is there a need for compliant call recording solutions like Atmos, but that its superiority amongst its counterparts remains unmatched."
Atmos, from CallCabinet, is an award winning software as a service (SaaS) compliant call recording and agent evaluation solution, that harnesses the power of the cloud to record customer conversations and enable businesses to comply with the growing volume of data and consumer protection legislation.
With its pay-as-you-go model, an international footprint of servers, and its ability to integrate with almost all known analogue and cloud-based telephony solutions - Atmos is providing customers with an easy to scale and easy to deploy alternative to traditional resource hungry call recording solutions. The full offering provides customers with functionality that extends: enhanced voice recording, full compliance, secure call recording, full redundancy and backup of calls, 99.999% availability, automatic upgrades and unlimited scalability as a result of it being a 100% cloud based HTML5‐driven offering.
"Congratulations to CallCabinet for being honored with a Communications Solutions Product of the Year Award," said Rich Tehrani, CEO, TMC. "Atmos is truly an innovative product and is amongst the best solutions brought to market in the past twelve months that facilitates business-transforming voice, data and video communications. I look forward to continued excellence from CallCabinet in 2018 and beyond."
About CallCabinet
CallCabinet Corporation is a leading developer of innovative, flexible and cutting-edge cloud and premise-based call recording and interaction management solutions. Its award winning unique Atmos solution and business model has received accolades, including "Best in Show" awards at ITEXPO shows hosted in Miami, Anaheim and Fort Lauderdale, as well as  winner of the 2016 and 2017 Internet Telephony Product of the Year. CallCabinet markets its Atmos platform through an ecosystem of authorized resellers, telcos and carriers throughout the world, targeting contact center and enterprise compliance call recording and interaction management. For more information visit www.callcabinet.com
About TMC
TMC is a global, integrated media company that supports clients' goals by building communities in print, online, and face to face. TMC publishes multiple magazines including Cloud Computing, IoT Evolution, Customer, and Internet Telephony. TMCnet is the leading source of news and articles for the communications and technology industries, and is read by as many as one million unique visitors monthly. TMC produces a variety of trade events, including ITEXPO, the world's leading business technology event, as well as industry events: Asterisk World; AstriCon; ChannelVision (CVx) Expo; DevCon5 - HTML5 & Mobile App Developer Conference; IoT Evolution Conference & Expo; IoT Evolution Developers Conference; MSP Expo; Real Time Web Communications and more.
For more information about TMC, visit www.tmcnet.com.
CallCabinet Contact:
Ryan Kahan
CallCabinet Corporation
1.800.653.1389
pr@callcabinet.com
TMC Contact:                                                                          
Stephanie Thompson
Manager
203-852-6800, ext. 139
​sthompson@tmcnet.com
Source: CallCabinet
Share: